Sean Werner
See what you qualify for in about 60 seconds or less.
Get started
now

!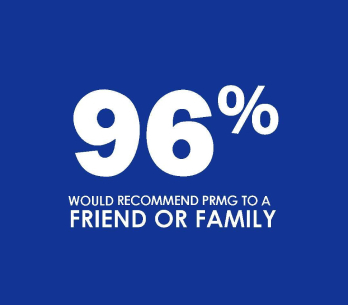 Sean Werner

Sean is amazing! I highly recommend him!!
amanda macias

Sean Werner

Sean is incredible, personable and truly cares. He offered to call me on Thanksgiving even. I put in the request for info the night before! I would 10/10 recommend Sean. You can tell this is his passion and his passion to help is unmatched to any other lender I have ever worked with. Which says a lot because I used to work in real estate. 🙂 100% recommend.
J S

Sean Werner

It's always a pleasure working with Sean. From start to finish, he is attentive, knowledgeable, and committed to helping clients secure the best mortgage for their needs. He takes the time to understand personal financial goals and provide clear, transparent guidance throughout the process. His competitive rates and flexible options makes it easy for someone to choose the right mortgage plan. The entire application and approval process with Sean is smooth and efficient, thanks to his streamlined procedures and excellent communication. I highly recommend Sean for his outstanding service and dedication to clients' satisfaction.
Marianne Schmidt

Sean Werner

Sean is so knowledgeable in what he does and really takes the time to help you understand when others assume you already know. He's also very down to earth and easy to talk to and ask questions which is refreshing.
bethany Rose

Sean Werner

Sean always returned calls immediately if not immediately answering them right off the bat. He was patient & thoroughly answered all our questions. He made a complex experience seem easy to navigate!
Karen Denise R

Sean Werner

Sean is the ultimate professional! He always has his clients best interest at heart. He is knowledgeable and honest and I never get that "pushy salesman" feeling from him. In fact, he has even recommended other options to me that would mean he loses out on potential business, because he felt that they made more financial sense for me. To me that shows great integrity! This is why Sean is my loan officer for life. I will not go to anyone else… unless he recommends it. 🤣
jeff spaulding

Sean Werner

Sean helped us through thick and thin with the loan for our house. He is the warrior you need. He fights and helps with everything. Nobody else can do what he does.
Thanks Sean,
Tom MD
Tommy 2 shoots

Sean Werner

Bar none the easiest & most pleasant experience of something that's usually very stressful and complex. Sean went above and beyond for us & was always available for questions. I highly recommend him!
Karen Robinson

Sean Werner

Sean is a man of integrity and has the ability to navigate the complex world of mortgage financing. He is people driven.
Allen Collins

Sean Werner

Sean was very organized and informative. We highly recommend his seminar.
Cheryl & Daryl Main