Sean Werner
See what you qualify for in about 60 seconds or less.
Get started
now

!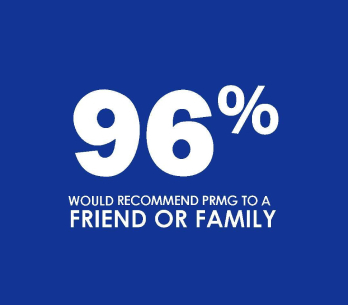 Sean Werner

We love working with Sean. He and his team make the process very seamless. He is very professional yet very friendly. This is the second time he offered his expertise and service and couldn't be more satisfied.
I highly recommend Sean if you a looking to buy your next home and want mortgage anywhere within the US.
Rachana K

Sean Werner

Thanks for making this a fast and smooth transaction!
Charity S

Sean Werner

Sean is a great communicator throughout the transaction. He goes the extra mile for his clients and thinks outside the box to get the job done!
Sheryl M

Sean Werner

Sean is more than a loan officer to us. He understands our needs and cater it accordingly. This is our second experience with him, not because he is professional, good communicator etc but he is friend who we can rely our financial needs to. He values your friendship and willing to go extra mile. Thank you Sean!!!
Nirajan N

Sean Werner

Our real estate team represented the seller on a recent transaction, and Sean was the lender for the buyer. From the beginning he provided clear communication and details that allowed the sellers to rest assured that the buyers were qualified and able to make the purchase. Could not have been happier with his professionalism.
.
Doug Fischer

Sean Werner

Hey everyone, I wanted to give a shoutout to Sean Werner our mortgage loan officer.  Our last experience was fantastic, and I highly recommend him. Sean can assist with all types of mortgage situations, whether you're buying, refinancing, going through a divorce or relocating. He can offer Nationwide lending, so he can help you no matter where you are. Be sure to save his contact info in your phone so you can easily find him when you or anyone else is in need.  Just search "mortgage" or "lender" and you'll see his name pop up.
Nirajan N

Sean Werner

Sean is a pure professional and a great individual to work with. This is my second experience with him and it was an absolute pleasure. His financial acumen to help our loan process is impeccable. Also, his ability understand your financial situation and cater to your needs separates him from the rest. We enjoyed working with you.
Nirajan Nepal

Sean Werner

Upbeat, totally mindblowing soc networking connection processes … to help me be shown & build top of mind, everywhere! Cath, WPP-N
Cathie Christie

Sean Werner

Great Lender and a fantastic guy.
Eric "Eric Noyes" Noyes

Sean Werner

Sean made me feel very confident on helping get my home!!
377th Armorer